Tsum Tsums originated from Japan, so what better way to showcase the local food than in Tsum Tsum form? Introducing the Sushi Tsum Tsum set! The collection features Mickey, Donald, Chip, Dale, Pluto, Baymax with shrimp, tuna, salmon roe, tamago (sweet egg), and more.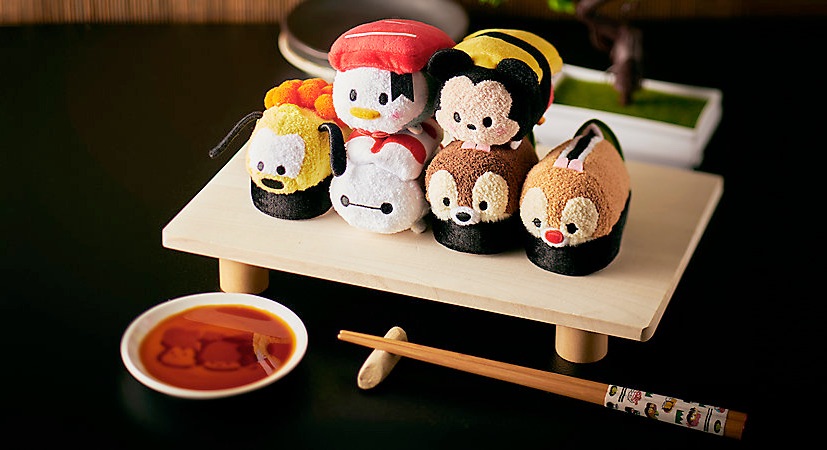 This collection also releases more medium Tsum Tsums including Mickey, Donald, and Baymax.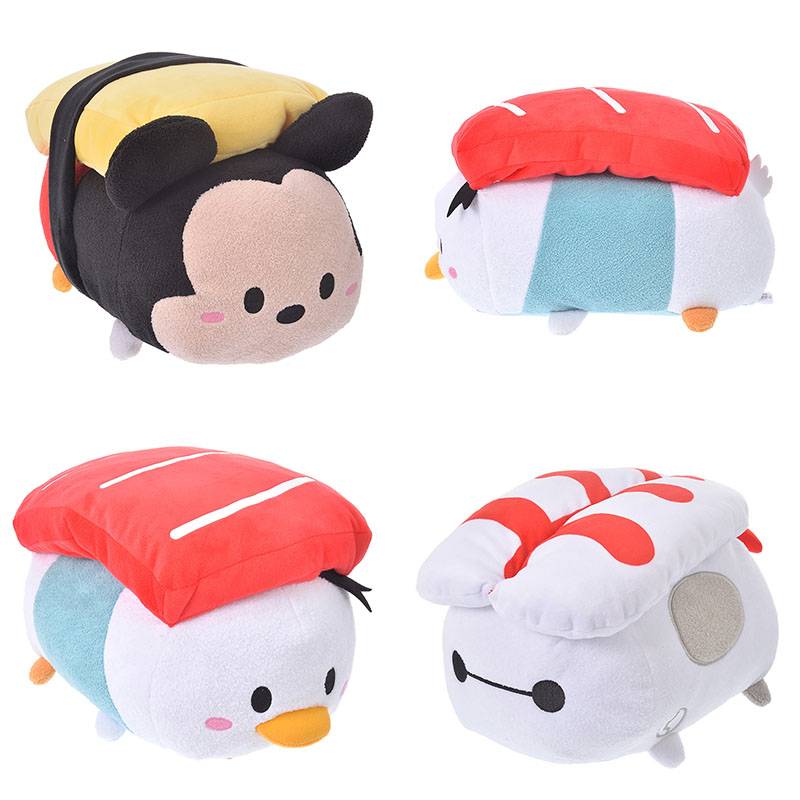 Sales will  start online on July 1st and will be available in stores starting July 7th.