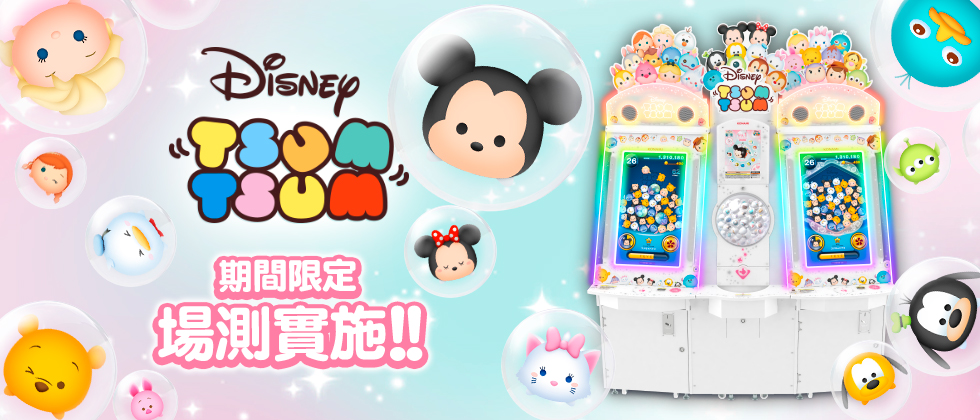 The Disney Tsum Tsum arcade game by Konami was introduced to Japan earlier this year. The game has finally made its way to America… sort of. The Disney Tsum Tsum arcade can be played at Round 1 in Puente Hills Mall, California for a limited time. The arcade will only be available until August 3rd as a marketing test. They are testing the market in the U.S. before a general release.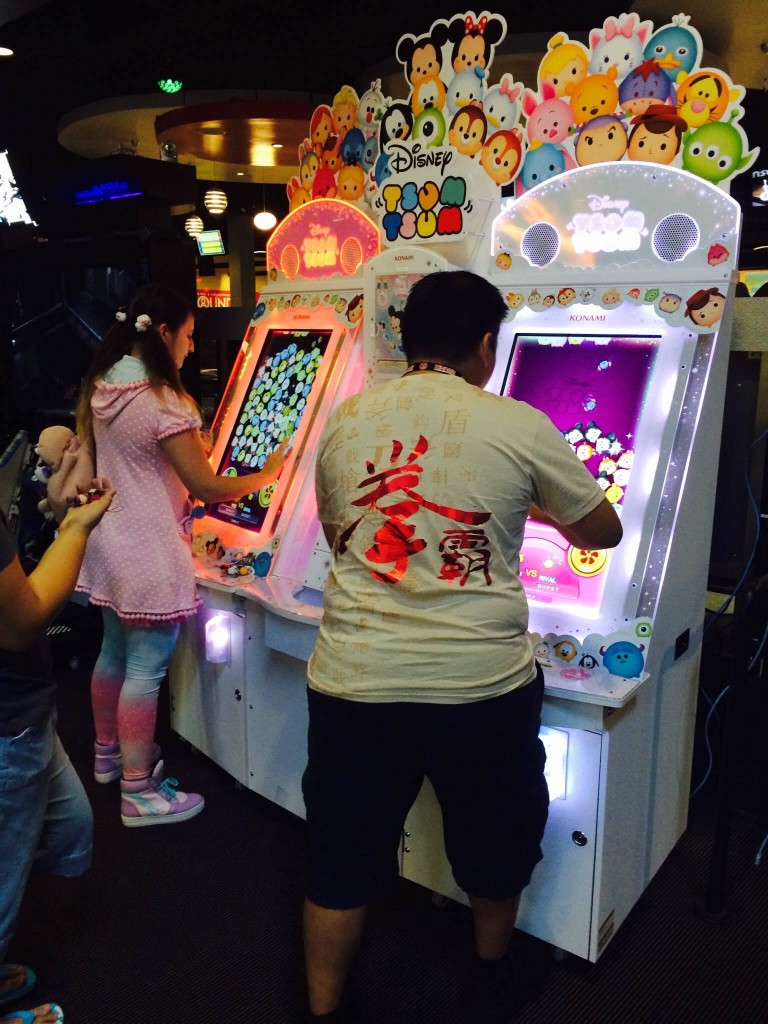 The game uses actual Tsum Tsum charms to play. The charms can be purchased at the center of the machine for $5 and is random. There are rare charms as well such as an all pink Mickey or Minnie.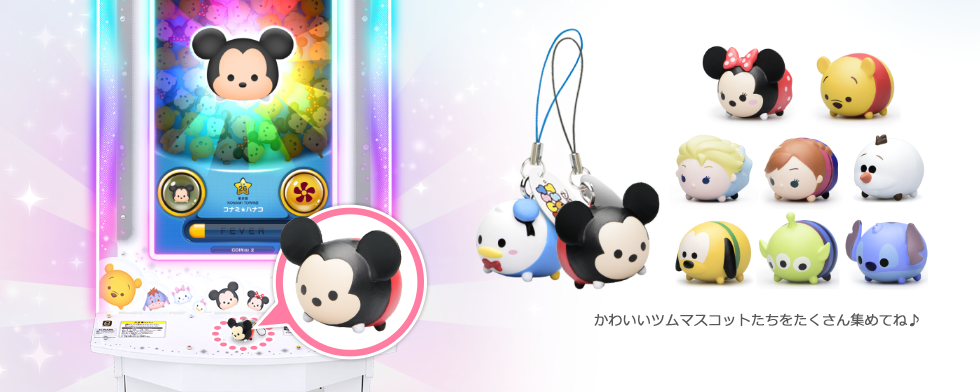 How to play? The game cost $1 to play and you can play single player or head to head mode. To play, you connect 3 or more of the same character to clear them. You can score more points by connecting longer chains and by connecting quickly.
You can gain experience and level up your Tsum Tsums. In order to save your progress you will need an e-Amusement Pass.
If you live near Puente Hills Mall, make sure to make a trip before August 3rd and expect a long wait!
Here is a video of a fan playing the Disney Tsum Tsum Arcade at Round 1: