Two new Tsum Tsum box sets, a 75th Anniversary Chip 'n' Dale and Rescue Rangers Tsum Tsum, are coming soon to Japan!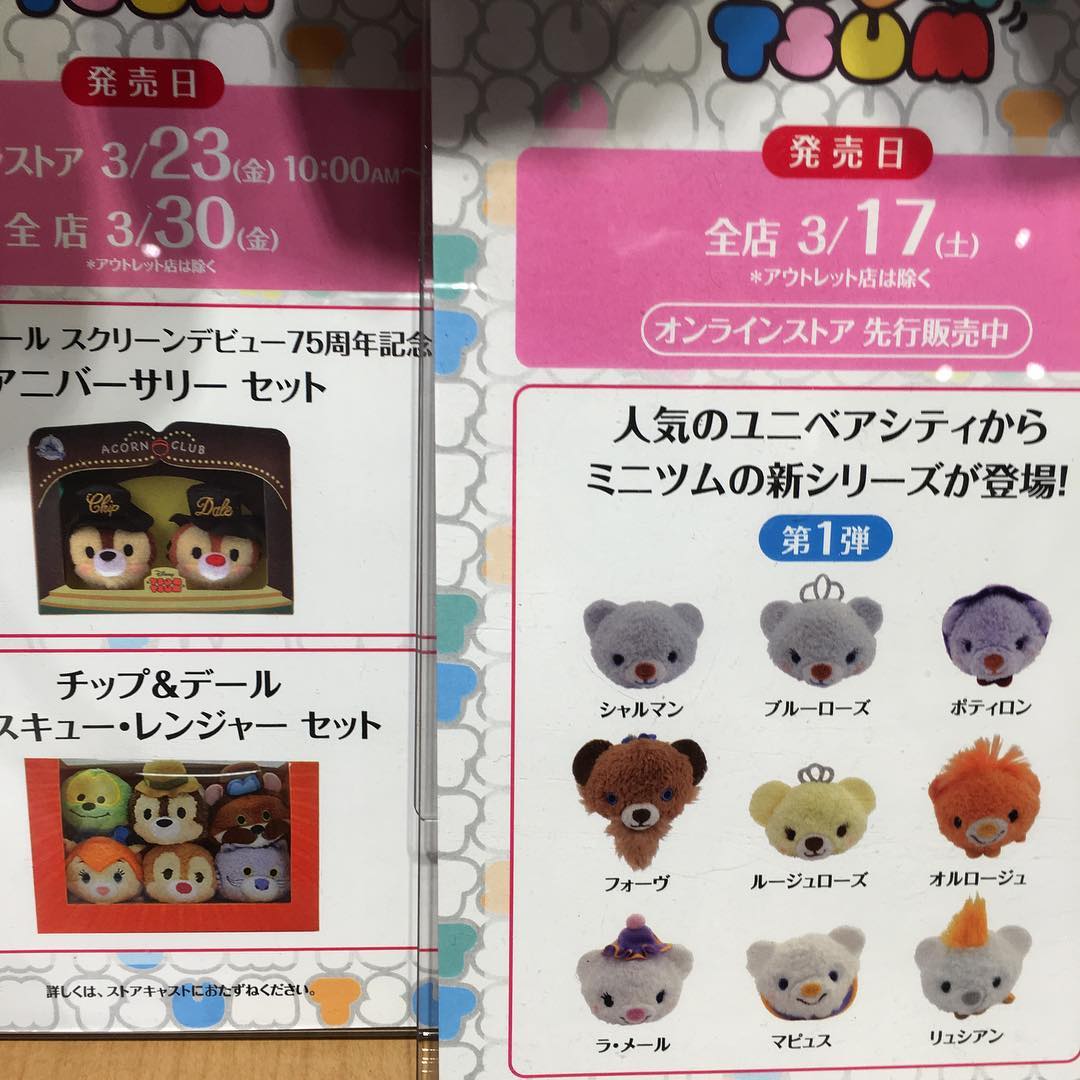 The box for the 75th Anniversary Chip 'n' Dale features the Acorn Club which is the nightclub that Clarice performs at. The two piece box set includes Chip and Dale. While the Rescue Rangers Tsum Tsum box set includes Zipper, Chip, Monty, Gadget, Dale, and Fat Cat.
Both sets will release online on March 23rd, and will be available in stores on March 30th.