Disney Japan celebrates the upcoming Girls' Day (or Dolls' Day) with the release of a new Tsum Tsum box set. The new set includes Mickey and Minnie and also introduces three characters that are appearing in Tsum Tsum form for the first time, April, May, and June (Daisy's nieces)!
Girls' Day is celebrated on March 3rd every year in Japan which generally involves decorating the home with hina dolls to bless the family's daughter with good health and happiness. The hina dolls are said to represent the emperor, empress, and the attendants which is likely the basis for this Tsum Tsum set as Mickey and Minnie are dressed like an emperor and empress.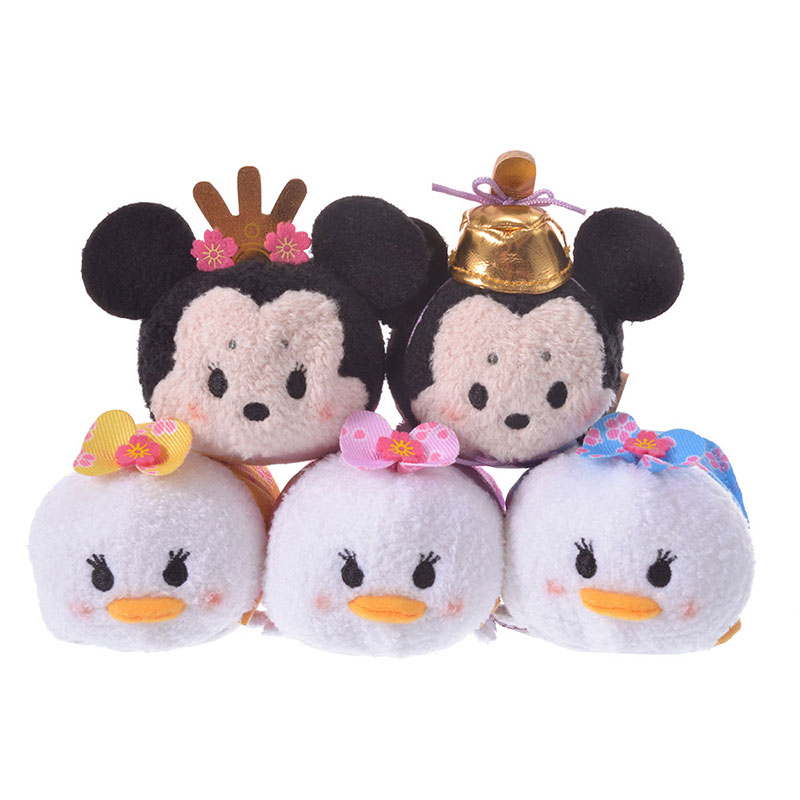 The set is now available online and will be available in stores on February 4th.