Celebrate the 30th Anniversary of Disney Store Kyoto with the new Tsum Tsum set featuring four characters in Kyoto-inspired outfits. The collection will be available in Japan on March 26th.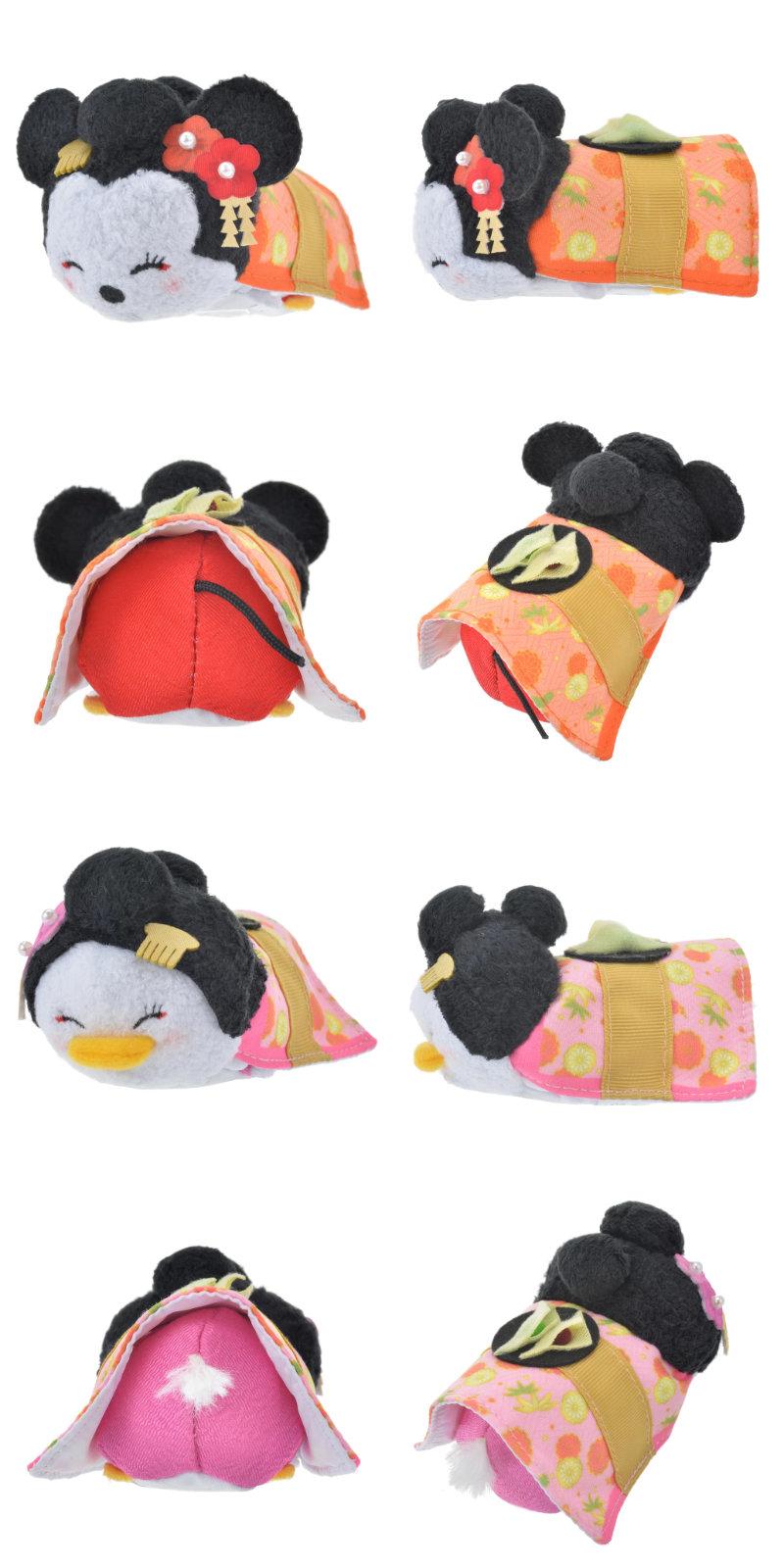 Minnie and Daisy are dressed in colorful kimonos with two yatsuhashi, a Japanese confection, in red bean and matcha flavor.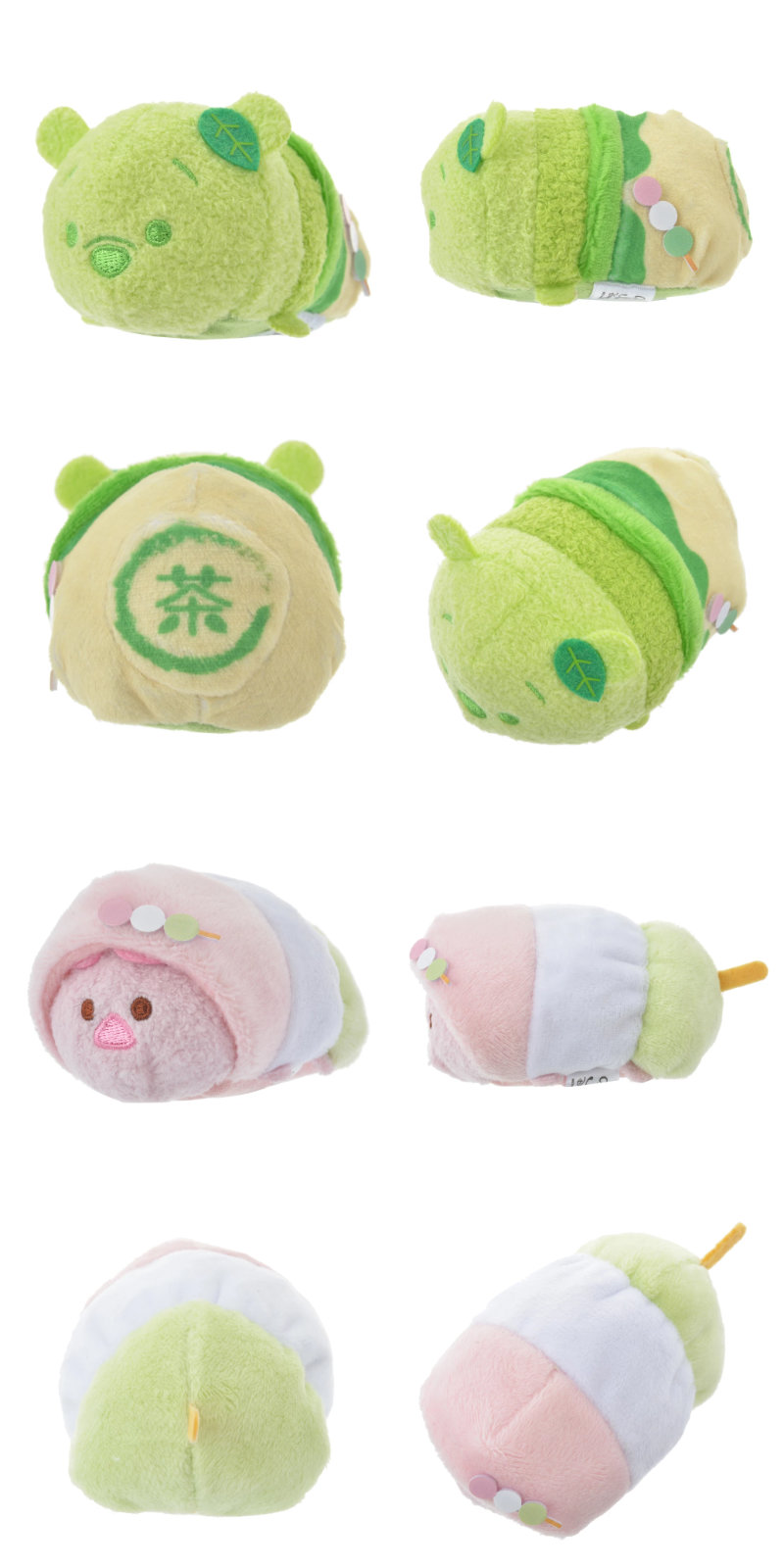 Winnie the Pooh is matcha green colored and inside a pot while Piglet is dressed as hanami dango (three-colored skewered dumplings).