We finally get a look at the micro Cars 3 Tsum Tsum box set releasing in the U.S. and Europe on November 7th, 2017.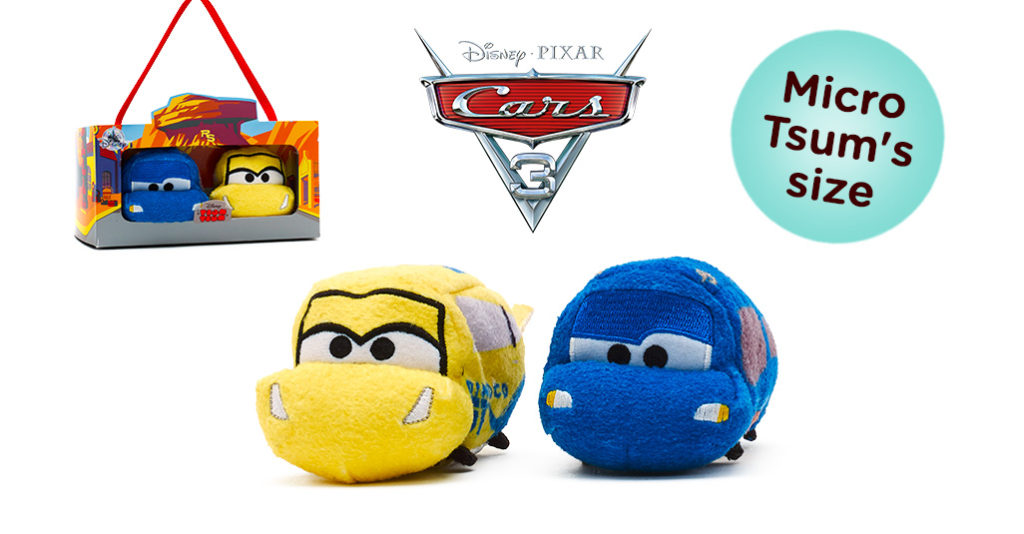 The set includes Lightning McQueen and Cruz Ramirez.
UPDATE: The box set actually includes two MINI Tsum Tsums (not micro). The description and image was updated on the DisneyStore UK site.